Antique 41.5mm Chas. E. Jacot 1872 High Grade Pocket Watch Movement Good Balance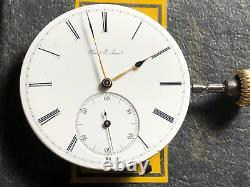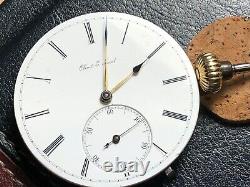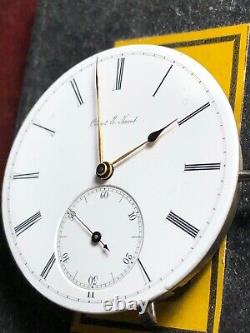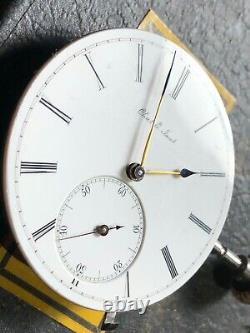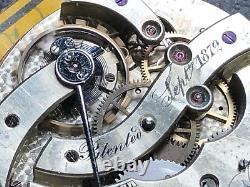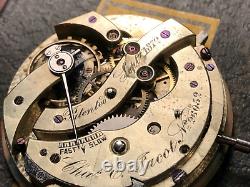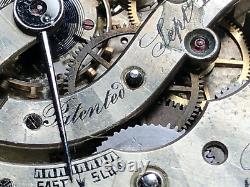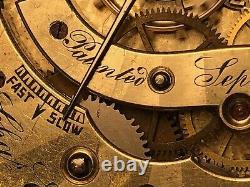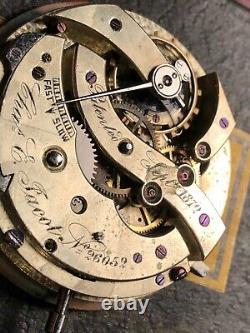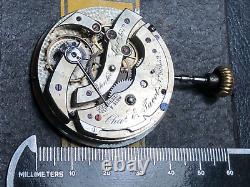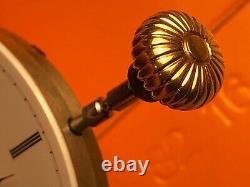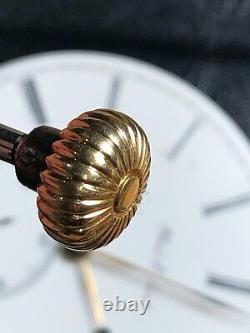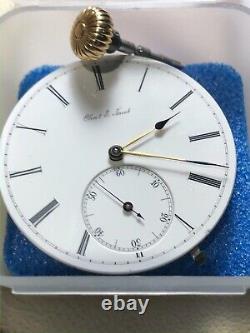 Jacot High Grade Pocket Watch Movement 18 Swiss Lignes or 41.5 mm or size 14. Original oversized 44 mm perfectly clean porcelain dial with gold set of hands (dial is bigger than movement). Movement is capable of running, balance swing freely. Comes with seems solid gold winder (no braising no peeling). The Ratchet wheel has an issue - chunk of wolf teeth are missing, it needs to be replaced. I was able to slowly wind it and the watch movement is running nicely, please see video file attached. IF YOU NEED ANY MORE INFORMATION, PLEASE GET IN TOUCH AND I WILL DO MY BEST TO HELP.
Any damages must be reported to us within 48 hours of receiving your package.