Antique English Captain's Watch Pocket Watch Movement 45mm Runs Key Wind & Set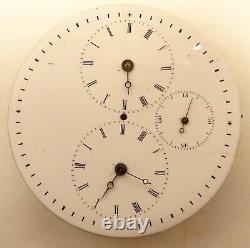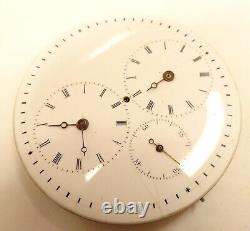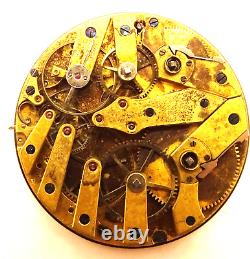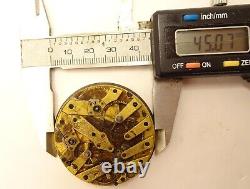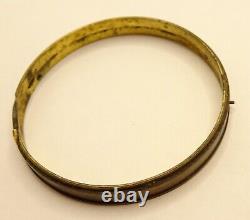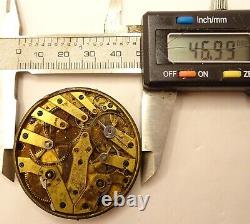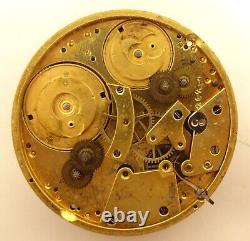 From a watchmakers estate this is a Captain's watch movement. The movement has two complete trains with mainsprings and escapements.
The second escapement can to stop and started and this escapement has the large second hand that runs at the center of the dial. The diameter of the dial is 47.37 mm.
The diameter of the movement at the case fit diameter is 45.07 mm. There is a brass ring that would fit inside the case and fits the movement. This ring has a outside diameter of 46.99 mm. The balance staff on this movement is good and both mainsprings are good. The second escapement has a fly stop that trips on each rotation of the escape wheel of the first escapement.
The movement was running during the time we took pictures. The movement is missing on minute hand and the large sweep second hand that runs from the center of the dial.
The movement is key wind and key set.