Custom Made watch with Patek Movement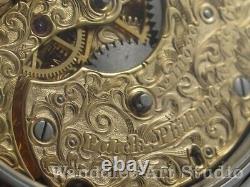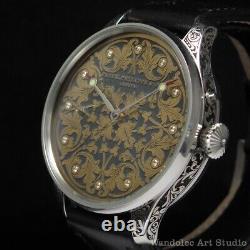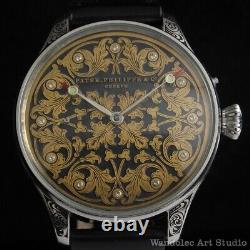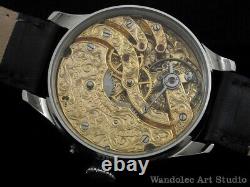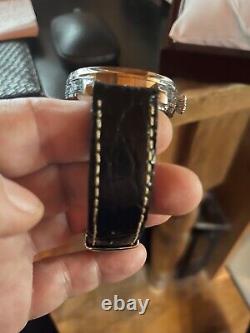 This listing is not for a Patek Watch. This is a custom made one of a kind piece of artwork incorporating a 100% original but no longer manufactured today authentic signed Patek movement. The movement has been engraved and came from a pocket watch from circa 1910's. The movement is signed PATEK PHILIPPE & Cie- Geneva with the serial number 111.026.
This serial number corresponds to the 1899 production date as per published records of PATEK PHILIPPE & Co. Due to the age of the movement there is no documentation however one can compare the watch mechanism with other vintage Patk pocket watches from that era. Keep in mind as this watch has a pocket watch moved it must be wound every day if being worn on a regular basis. The watch has an engraved dial, engraved movement and engraved case which is 45mm.
Come with a crocodile deployment watch band with gold stitching to accent the dial.