Great Elgin Father Time RAILROAD 21J 16S Pocket Watch Mvt MINT MONTE DIAL Runs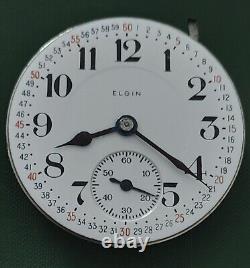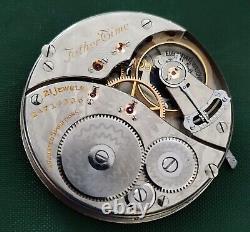 This Elgin Father Time RAILROAD GRADE pocket watch movement is a true gem. With 21 jewels and a 16 size, it is a marvel of mechanical engineering. The stunning Monte dial adds an extra touch of elegance to this vintage piece.
The watch is running flawlessly, ready to be added to your collection or worn as a statement piece. Made in the United States, it is a true representation of American craftsmanship. Compatible with Illinois and other brands, it is a versatile addition to any watch enthusiast's collection. The watch has many great features: Gold jewel settings, Grade 454, Model 15, Lever set, Adjusted 5 positions, Temperature and isochronisms, Double roller & Railroad grade.